It's fall in Texas! Woohoo! And by fall, I mean that it's below 90 degrees and the leaves *haven't* started changing color. But it's cooler outside and that makes me want to cook fall-ish things. These oatmeal cookies definitely fit the bill!
Pumpkin Spice Oatmeal Cookies
Ingredients:
2 sticks butter, softened
1 c brown sugar
1/2 c granulated sugar
1 tsp vanilla
2 eggs
1 1/2 c flour
1/2 tsp salt
1 tsp baking soda
1 tsp pumpkin pie spice
3 c rolled oats
Directions:
Preheat oven to 350 degrees.
Cream together the butter, sugar and brown sugar until light and fluffy.
Add in the eggs and vanilla and mix well.
Mix in the flour, baking soda, salt and pumpkin pie spice.
Stir in the oats until incorporated.
Drop by tablespoons onto a prepared baking sheet about two inches apart.
Bake for 10-12 minutes at 350 degrees until golden brown.
Enjoy!
Looking for more fall recipes? Look no further!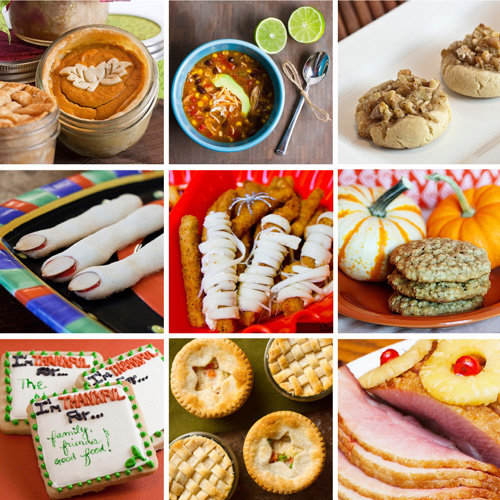 br>