A few months ago, MckMama stopped in Dallas during her family's summer RV trip around the country.
She was offering photoshoots for locals, and I jumped at the chance to have our photos taken by one of my blogging idols.
Jennifer was so much fun and so nice. She spoke to us during the whole shoot, putting us at ease and finding common ground between all of us.
My baby belly wasn't as pronounced, so we just got a few maternity photos. I'm really happy with how they turned out, and wanted to share some of my favorites with you.
I love that we have these photos to remember life as a couple. I love photography, and capturing moments for my family, but that often means that I'm the one behind the lens and not in the photos. This weekend will definitely be a memory I will cherish forever.
When was the last time you had photos taken of your family? Do you treasure them?
Speaking of photos… I need to announce the winner in my Easy Canvas Prints Review & Giveaway!
The winning comment was chosen by Random.org: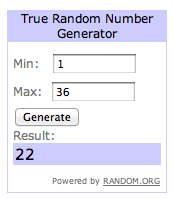 Comment #22 was from Kristen!
Congrats!
Thanks to everyone who entered. Have a great day!
br>