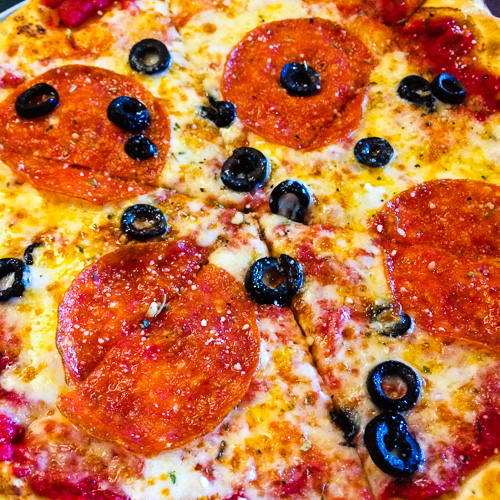 Pie Five is our family's favorite place to get pizza here in Dallas. We like to go for dinner, then head to the park for the rest of the evening. Andrew loves it so much — he calls it "the pizza place." So when we got the chance to visit and try their new summer pizzas, we were so excited!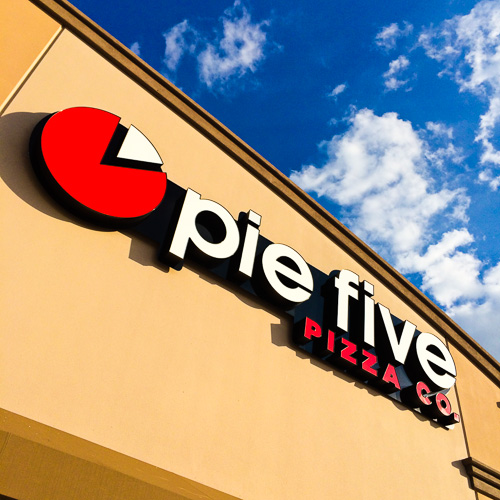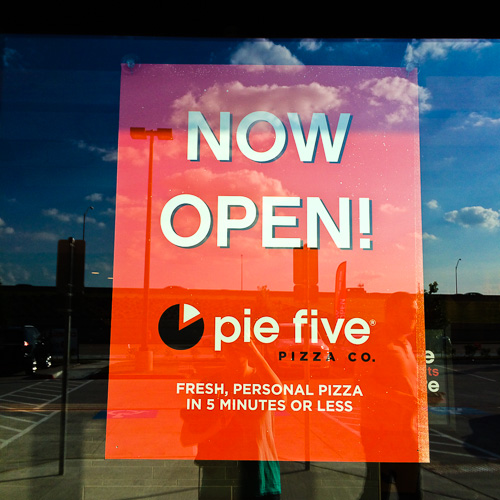 We stopped by their all-new location off Highway 121 in Lewisville — right next to Castle Hills. This makes their 14th location in the Dallas-Fort Worth area, and for good reason! Their innovative approach to pizza is awesome.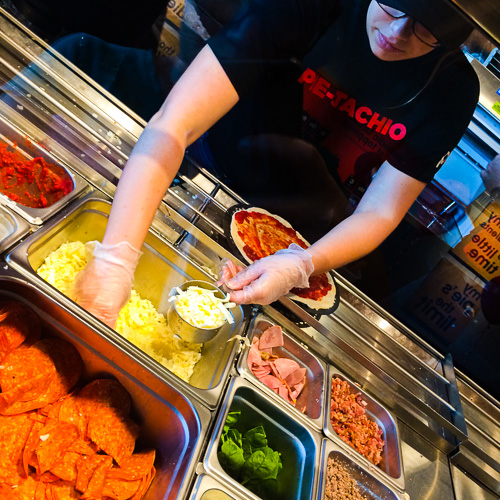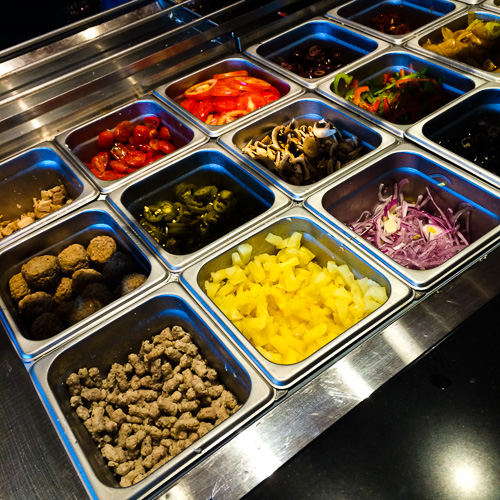 At Pie Five, you just go through the line and choose the ingredients you want for your pizza. Then, it's ready in five minutes or less!
Of course, you can also choose from one of their signature pizzas. This summer, they are introducing the Maui Wowwi, which comes on an Artisan Thin crust and is topped with tangy BBQ sauce, savory ham, smoky bacon, crisp red onions, and sweet pineapple, then finished with fresh cilantro. So yummy!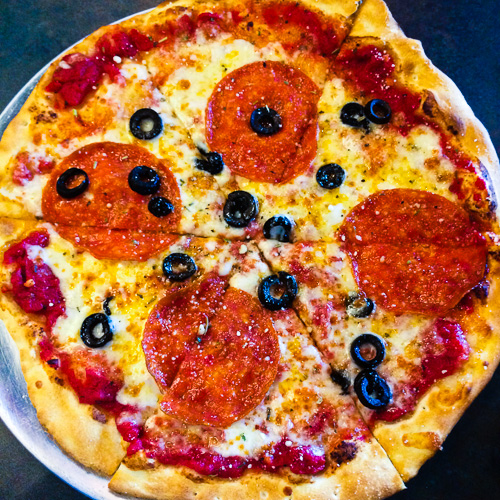 My favorite, though, is classic pepperoni on thin crust with black olives. It's a favorite from my childhood, and I love Pie Five's take on it. Their thin crust is so good.
What are your favorite pizza toppings?
br>