I'm always looking for a little something different to serve at our holiday meals.
Pie is such a traditional dessert — you can't have Thanksgiving without pie. But pie-ish cookies? Now *that's* something I'd like to try!
The Nerd is not a huge fan of pecan pie. But he really liked these cookies. I think they're going to become a holiday staple!
I got 12 cookies out of this recipe. So, if you want more than a dozen, you'll probably want to double the ingredients.
Pecan Pie Cookies
Ingredients:
1/4 c unsalted butter, room temperature
2 Tbsp sugar
1/4 c dark corn syrup
1 large egg, separated
1 1/4 c all-purpose flour
3 Tbsp unsalted butter
1/4 c powdered sugar
1 Tbsp dark corn syrup
3/4 c finely chopped pecans
Directions:
Beat 1/4 c butter and sugar at medium high speed with a stand mixer until light and fluffy. Add 1/4 c corn syrup and egg yolk and mix well.
Gradually stir in the flour until combined. Chill for one hour.
Meanwhile, melt 3 Tbsp butter in a small sauce pan. Stir in powdered sugar and 1 Tbsp corn syrup.
Bring to a boil over medium high heat and remove from heat. Stir in pecans and chill for 30 minutes.
Preheat oven to 375 degrees. Roll dough into 1-inch balls and place 2 inches apart on a prepared cookie sheet.
Bake for six minutes.
You may have to flatten the balls with a spoon after the first round of baking.
Top each smashed cookie with 1 tsp of pecan mixture.
Return to oven and bake for 8-10 minutes more, until golden brown.
Cool completely and enjoy!
Looking for more fall recipes? Look no further!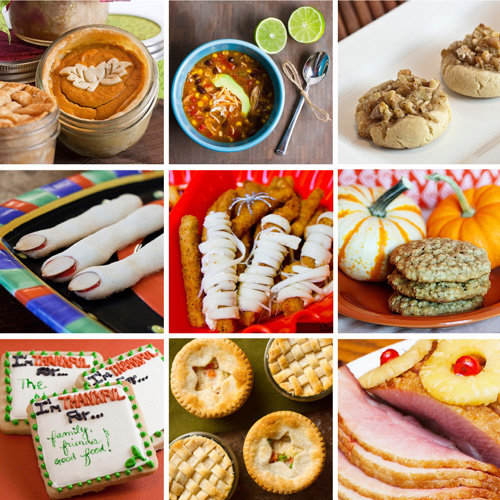 br>