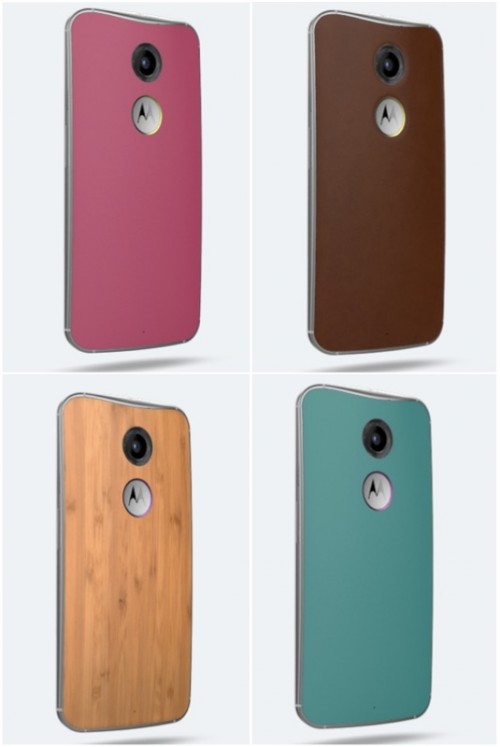 Every day, I find ways to express myself in the littlest things. Whether it's the outfit I choose to wear, the music I listen to in the car, even the photos that I post on Instagram — every action is a choice of expression. But you know one thing that I haven't really changed? My phone. Until now.
Moto X by Motorola is a fully customizable smartphone that lets you express yourself in the best way possible. It's the perfect gift for that special someone because it can be designed to reflect their personal style.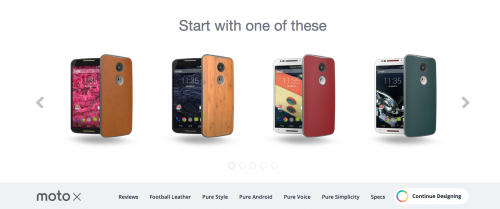 Through the online studio MotoMaker.com, you can customize your Moto X a thousand different ways. You choose the colors, leather or wood and decide all the details: front, back, accents, memory storage, wallpapers, even add a name or a short message that is laser engraved on the back. Leather backs are available in Black, Cognac, Navy and Natural and are sourced from Horween.
The new Moto X raises the bar in design with a perfectly-sized 5.2-inch HD display and a curved frame that fits comfortably into your hand.
Plus, it lets you do more using only your voice, working with favorite apps like Facebook, Twitter, Google Play Music and Pandora. It's aware of where you are — in the car, in a meeting or going to sleep — and adjusts to your preferences accordingly.
You can even name it whatever you want and ask it questions "Wake up, Shirley… what's the weather?" How cool is that?
And the camera makes sure you capture every can't-miss moment, even at the most dimly lit holiday or New Year's Eve parties:
The Best Shot feature takes several photos before and after you snap the picture and identifies your optimal shot.
It even knows if you've taken several pictures at a party or on vacation, and will organize them into a highlight reel with options for music and special effects.
The new Moto X is everything you want in a premium smartphone without the premium price. It is available for $99 with a two-year contract and $499 without a contract. Add $25 for the wood or leather backs.
I decided to give MotoMaker.com a spin, and ended up making three different phones based on some of my favorite song lyrics. These songs resonate with me, especially the lyrics in particular. I love that I can add a brief engraving to the back of the phone — it's like an inside joke that only I know the punchline to.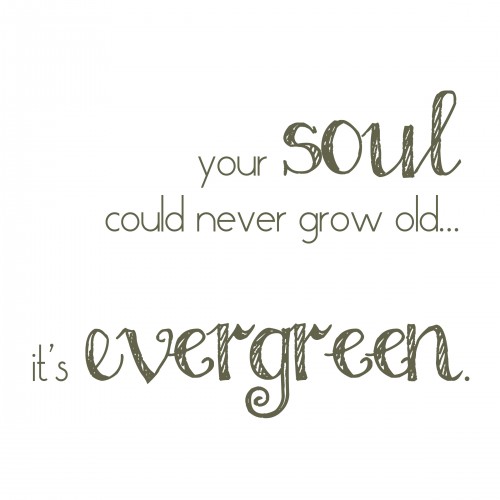 Click here to download this printable quote.
Thinking Out Loud by Ed Sheeran is seriously at the top of my list right now, and it was the perfect inspiration for a gorgeous phone.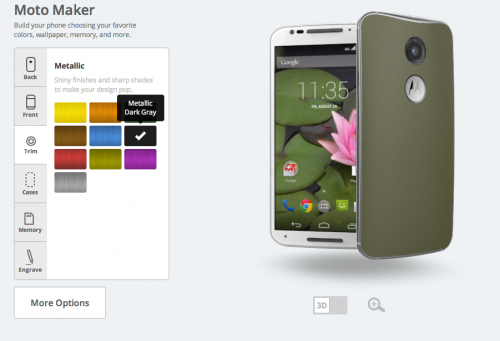 I chose an olive green background with a white front and metallic dark gray trim for this design.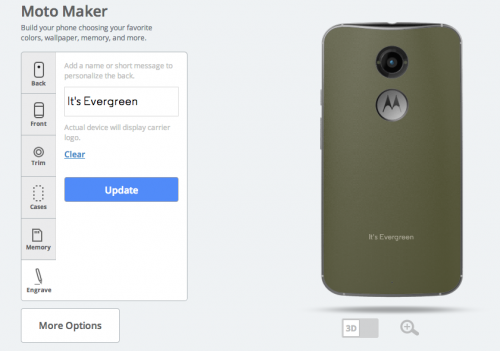 I also added "It's Evergreen" engraved onto the back. Isn't it gorgeous?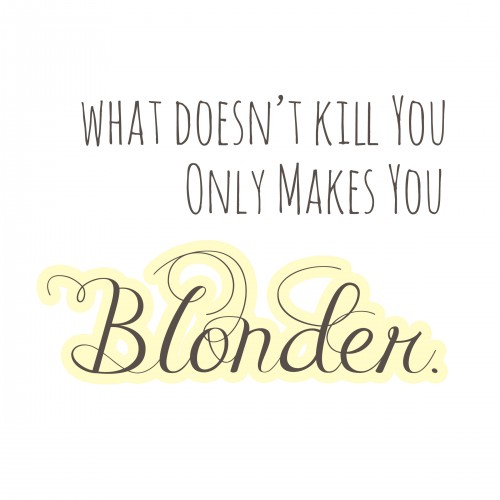 Click here to download this printable quote. 
Platinum by Miranda Lambert is a song that is on my playlist when I need a reminder of just how awesome I am. The lyrics are hilarious, and I thought it would make a really fun phone.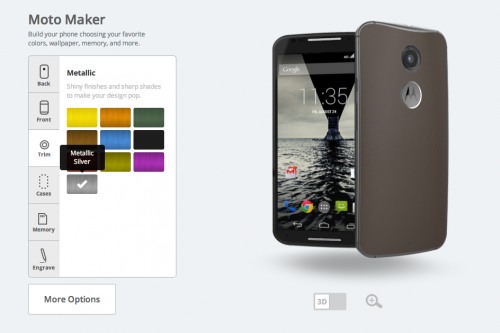 Sticking with the Platinum theme, I chose a slate gray back, black front, and metallic silver trim for this phone.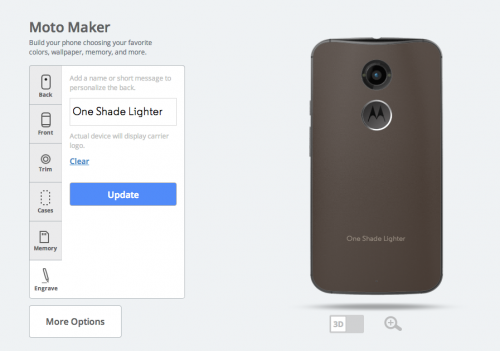 I also engraved a fun "One Shade Lighter" note on the back, as a nod to the song that inspired this design.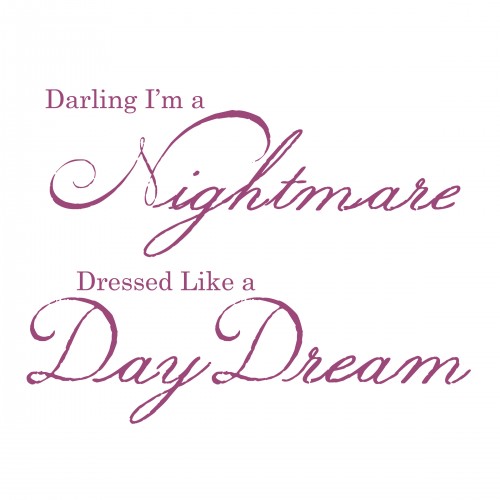 Click here to download this printable quote. 
Blank Space by Taylor Swift is another that I can't get out of my head. Taylor is the queen of catchy lyrics, and this song is no exception.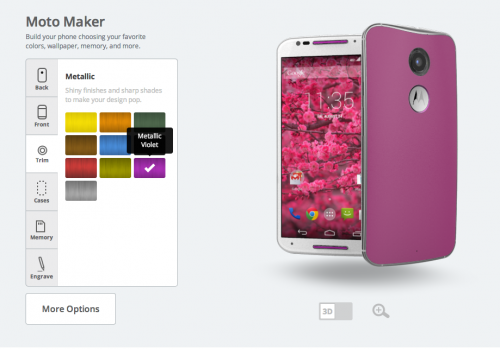 I wanted this phone to be fun and bright, so I went with a purple back, white front, and metallic violet trim.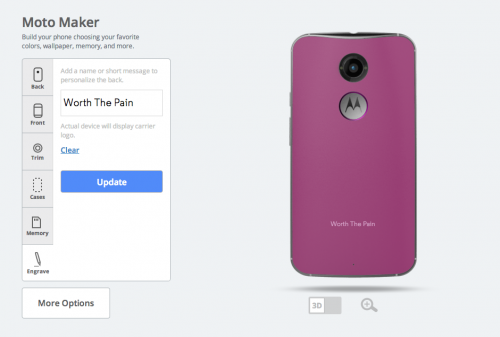 And, of course, I had to include another catchy line from the song. "Worth the Pain" seemed like a fun way to go.
What's one way you'd love to customize your phone?
I was selected for this opportunity as a member of Clever Girls and the content and opinions expressed here are all my own.
br>