Sponsored post by Lunchbox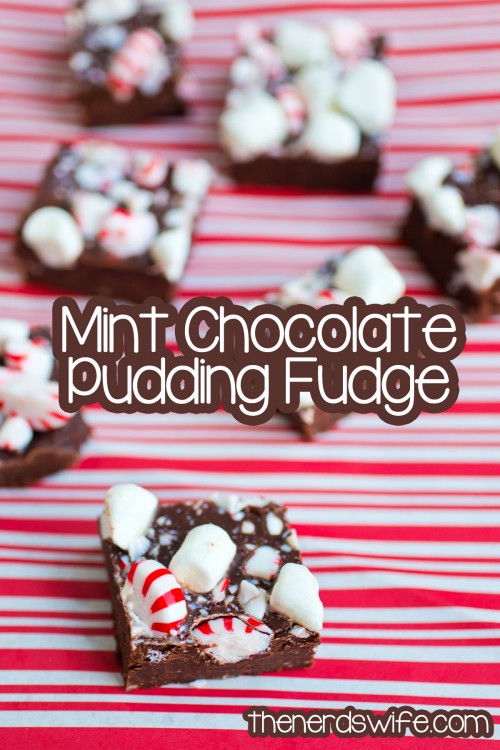 We tried Mint Chocolate Pudding Fudge this holiday season and it's a new family favorite. Peppermint is one of my favorite flavors during the winter months, and my family always made fudge growing up. This recipe brings back such fond memories of past holidays.
This yummy recipe features delicious ingredients from Kraft, like Jell-o Pudding and Baker's Chocolate. Make every day delicious with Kraft!
Mint Chocolate Pudding Fudge
Here's what you need to make Mint Chocolate Pudding Fudge:
2 

pkg. (4 oz.) BAKER'S Semi-Sweet Chocolate, divided

1/2 

cup butter or margarine

1/2 

cup water

1 

tsp. peppermint extract

1 

pkg. (3.9 oz.) JELL-O Chocolate Flavor Instant Pudding

3 

cups powdered sugar

2/3 

cups JET-PUFFED Miniature Marshmallows

1/3 

cup finely crushed starlight mints
Melt 4 oz. chocolate, 6 Tbsp butter, and water in microwave on High for 2 minutes. Stir together until incorporated.
Add peppermint extract and stir to combine. Add JELL-O Instant Pudding and stir together. Slowly add powdered sugar, 1 cup at a time, stirring after each addition.
Press into an 8×8-inch pan lined with foil.
Melt remaining chocolate and remaining butter on High for 1 1/2 minutes. Stir together until melted. Pour over the JELL-O layer.
Sprinkle marshmallows and crushed starlight mints over the top. Refrigerate for two hours until fudge has set. Cut into squares and serve or package as a gift for friends and family!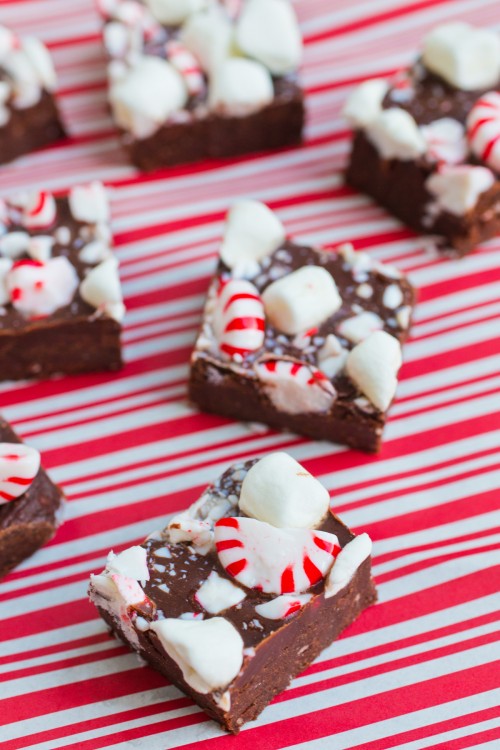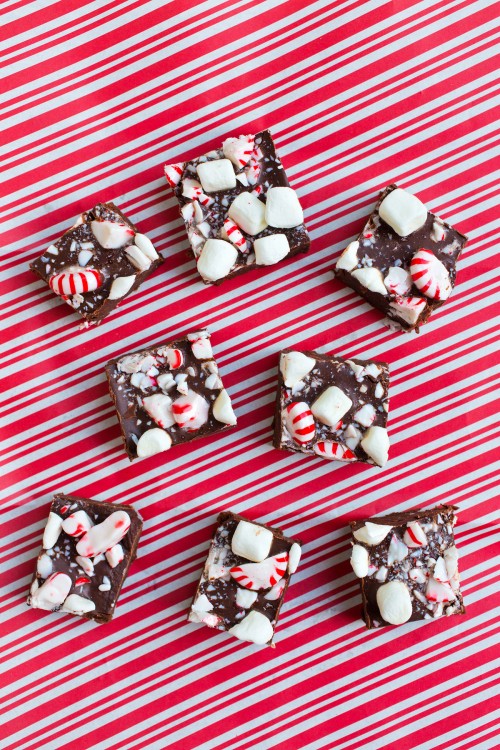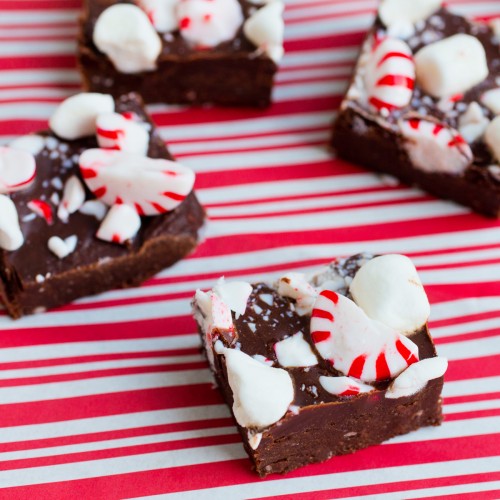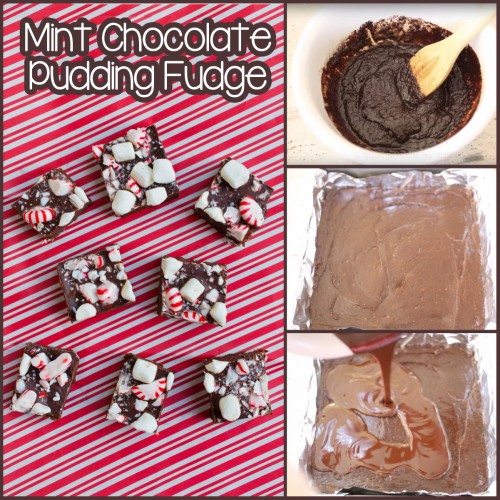 Yummy!
What are your favorite winter holiday treats?
br>