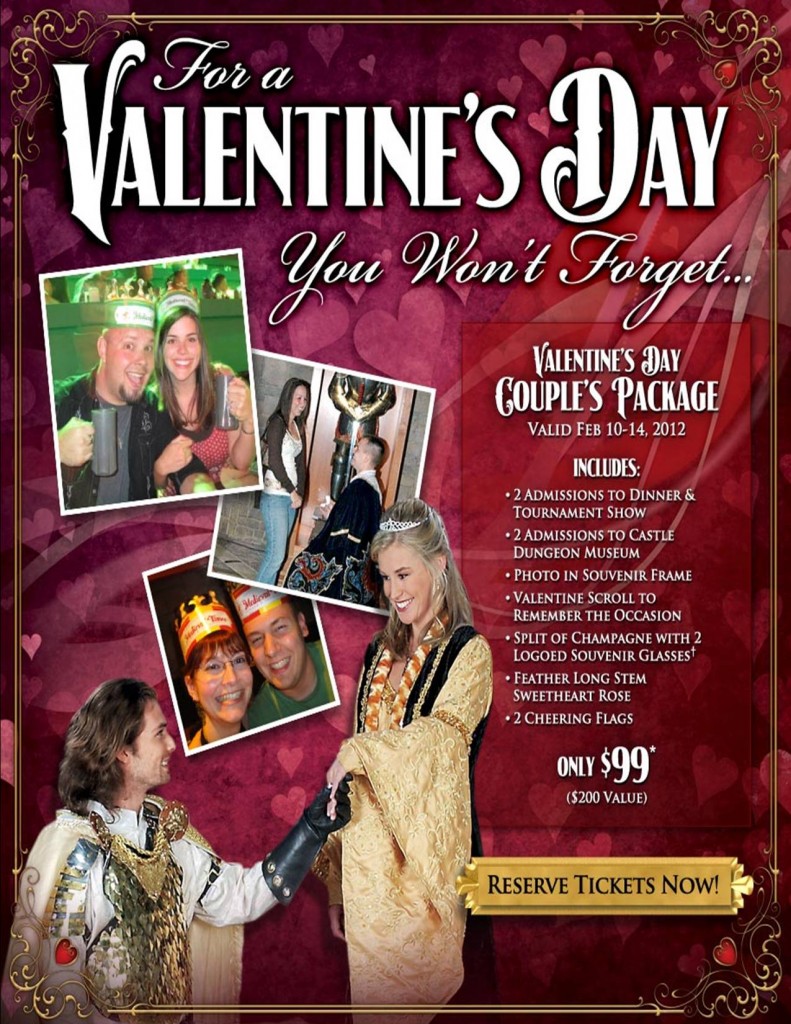 The Nerd and I have a Valentine's Day tradition … each year, we don paper crowns and eat with our fingers at the Medieval Times Dallas castle!
You all know of my love of Medieval Times. We seriously go ALL the time! So when I was asked to promote the Dallas Castle's Valentine's Day giveaway, I just couldn't resist!
The Dallas Castle has an all-new Facebook page where you can get up to date and exclusive Dallas Castle promotions! Right now, if you "check in" at the Dallas Castle on Facebook you'll receive a free gift! How awesome is that?
And all this week, they are giving away TEN Valentine's Day Couples Packages (valued at $99 each) on their Facebook Page!
For all you Medieval Times newbies, a word of advice: Let your husband sit in the throne. Or sit in the throne and mess with him. Either way.
Good luck!!
**Disclaimer** Medieval Times is sponsoring this promotion. They provided me with two free tickets. All opinions are my own.
br>