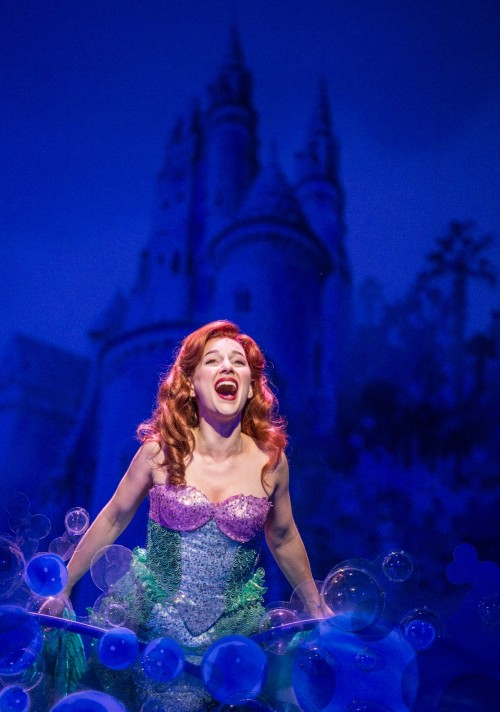 Disclosure: I received complimentary tickets to this show in exchange for promotion. Photos courtesy of Dallas Summer Musicals. All opinions are my own.
I have always loved The Little Mermaid, so I was really excited to see the Broadway production of the musical version. The Nerd and I had the chance to go for a Valentine's Day date, and I can't think of a better way to have spent the evening!
The costumes were really neat. I loved the mermaids' costumes especially. Even though they were walking about the stage, it didn't look like it. They had the arm movements down to make it appear as if they were swimming, and their skirts flowed around their feet as if they were fins. Even the castle servants' costumes were really cool. And I especially loved Ursula's eels' get-up.
But the best part? Definitely the music. Any fan of the movie can tell you the power of the songs from it, but hearing them live takes it to a whole new level. From "Under the Sea" to "Kiss the Girl," you'll hear all of your favorites, and even a few new ones.
I was really impressed with how they handled the fact that Ariel had no voice for much of the show. It was creative and believable and totally worked in the story.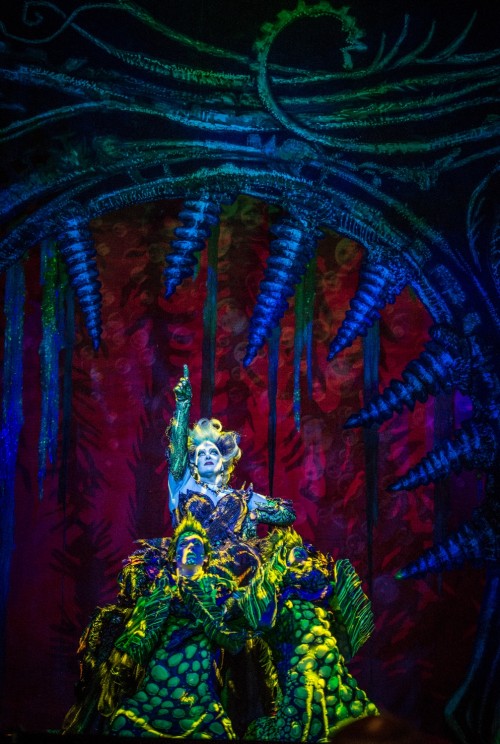 Disney's The Little Mermaid is live at the Music Hall at Fair Park from Feb. 13 to March 2, 2014. Click here to purchase tickets or learn more about the show.
What's your favorite part of The Little Mermaid?
br>