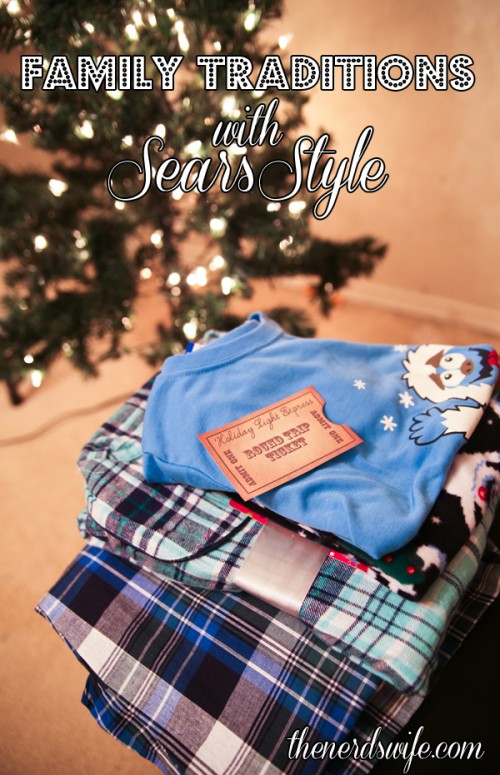 One of the best things about having a toddler during the holidays is getting to start family traditions that you'll enjoy for years to come. It makes my heart full to see the wonder on Andrew's face when we try something new. And I know that we're making memories that he'll look back on the rest of his life.
When I was little, there was nothing like the magic of seeing Christmas lights during the holidays. My family would load up in the car and drive around, looking at all of the decorated houses. I knew that I wanted to do something similar with Andrew, so this year, we took a ride on the Holiday Lights Express.
I wanted this night to be like no other, so I went shopping at Sears for some matching pajamas that we could all wear.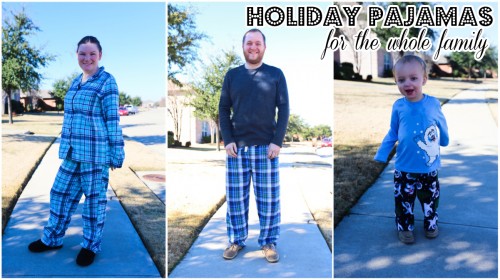 Get the look at Sears!
There's just something about a special pair of pajamas that makes the holidays a little brighter, don't you think? Sears has a great selection of pajamas for every member of the family. We each got a set from Joe Boxer, and I loved that the colors coordinated but weren't too matchy-matchy.
Plus, I was able to use my Shop Your Way Rewards membership to earn points on my purchases. The pajamas I bought were already on sale, so that made it even better that I was earning rewards on them.
The material was soft — which is a MUST for holiday pajamas. There's nothing like snuggling up in a warm pair of jammies during the cold winter months!

For our Holiday Lights Express trip, I printed out this special ticket. Click here to download your own copy!
Once we were all dressed in our jammies, I gave Andrew his ticket to board. He was so excited! We took him out to the car, which had been decked out in holiday lights. I wrapped some portable lights around his car seat — it was a special touch that made the trip extra magical! We played holiday music as we drove around and looked a lights, sipping hot cocoa.
While we were out, we also stopped by Joel's Winter Wonderland and Train — this fun, local exhibit is run by a man in his backyard! You can take a ride on the train for free. Andrew loved it. Our jammies were so comfy and warm during the ride.
We had such a wonderful time, and this will definitely be a tradition we'll continue for years to come!