During a recent visit to Hawaiian Falls Roanoke, we decided to try some of their food options and share a review with you!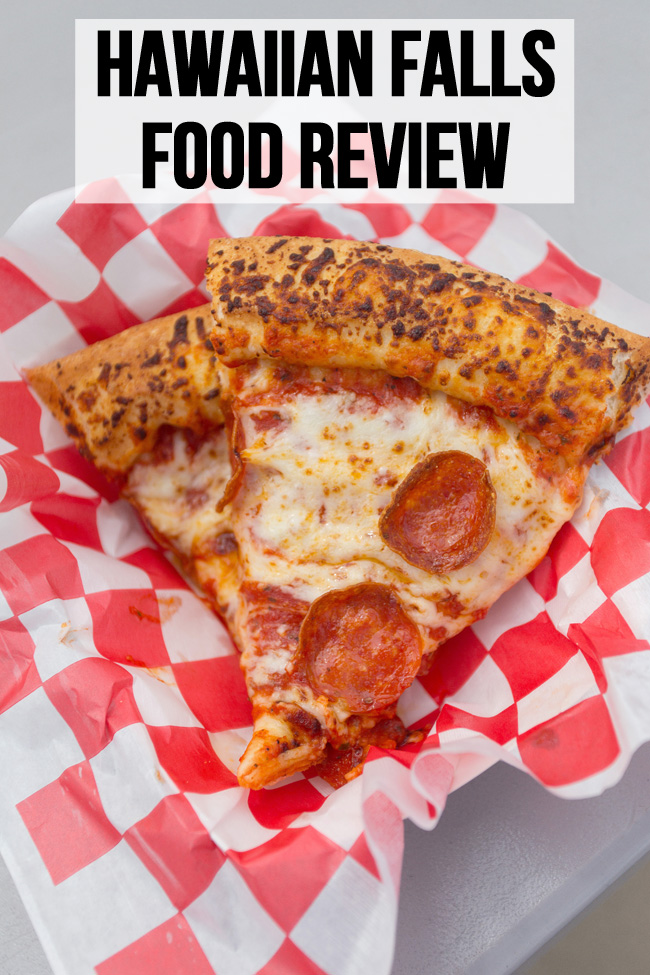 Hawaiian Falls Food Review
We visited Sharkey's at Hawaiian Falls Roanoke for lunch and decided to try some of the combo meals.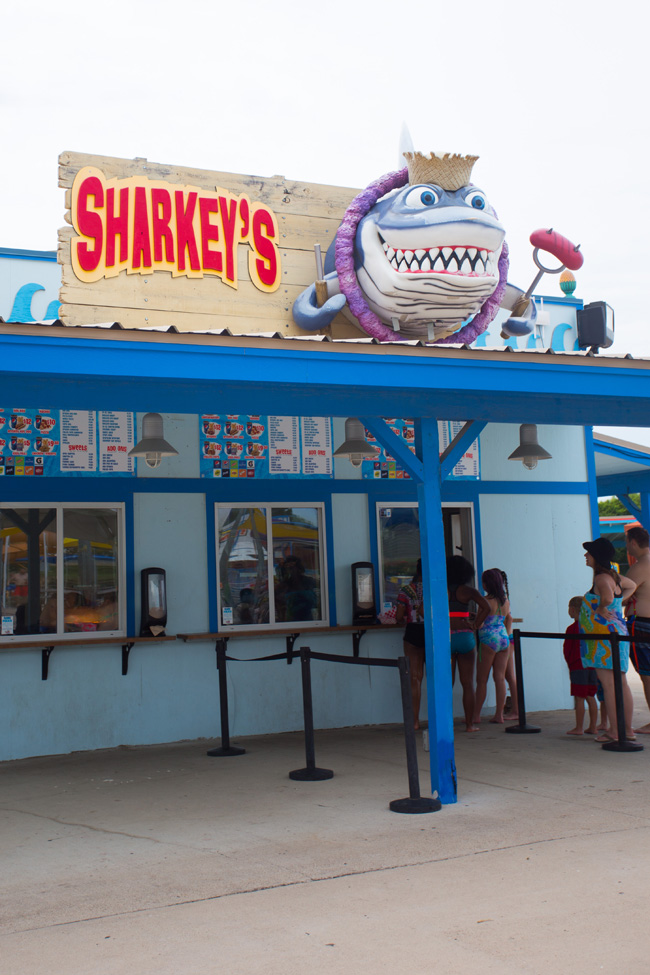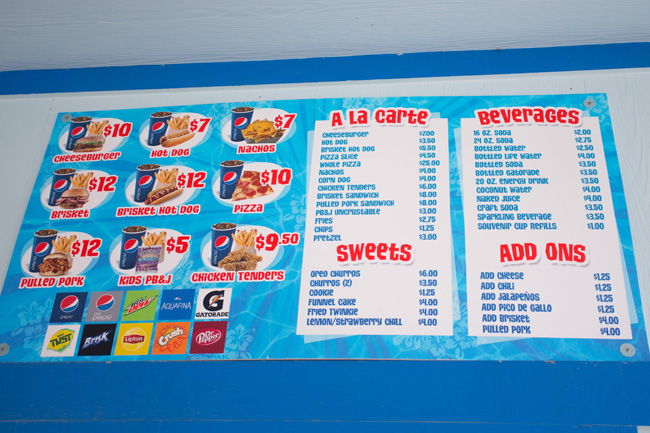 Combo meals are $12 or less and include an entree, drink, and choice of fries or chips.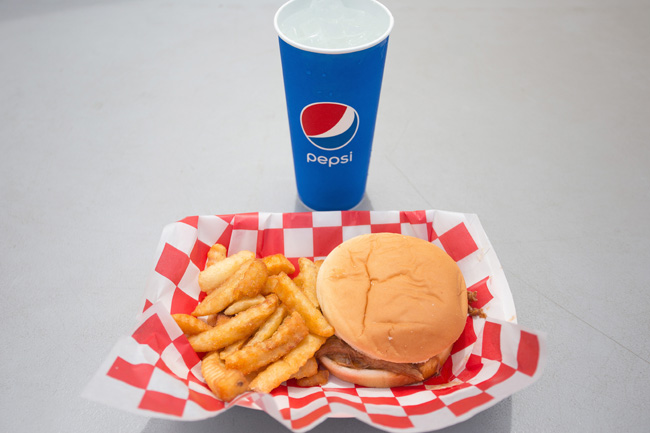 The pulled pork sandwich combo meal was my favorite. The pork is sweet, with just the right amount of sauce. And the fries were crispy and the perfect compliment to the sandwich.
The sandwich comes with only meat. I like to eat mine with pickles, so a small condiment station would have been a great addition to the Sharkey's location.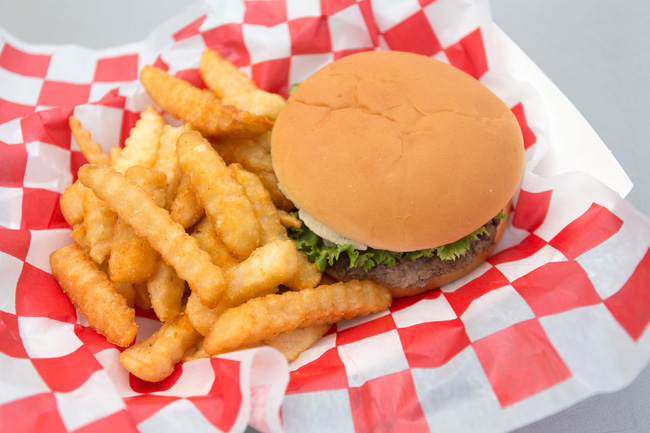 My husband had the cheeseburger combo. Anytime we eat out, he orders a cheeseburger! The meat was well-seasoned, and he said the cheeseburger was a great choice.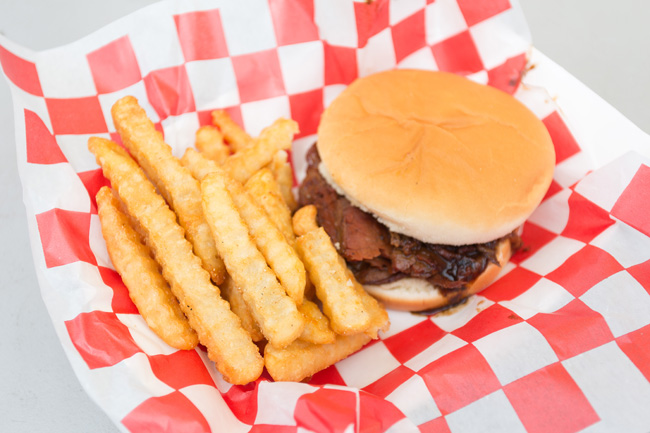 We also tried the Brisket Sandwich with fries. The brisket was tender and the sauce was sweet. There was a bit of a wait for the sandwich, but the staff at Sharkey's was attentive and brought the meal to me when it was ready.
Again, it was just meat and bread, and I wished there had been some condiments to add to it, like pickles or onions.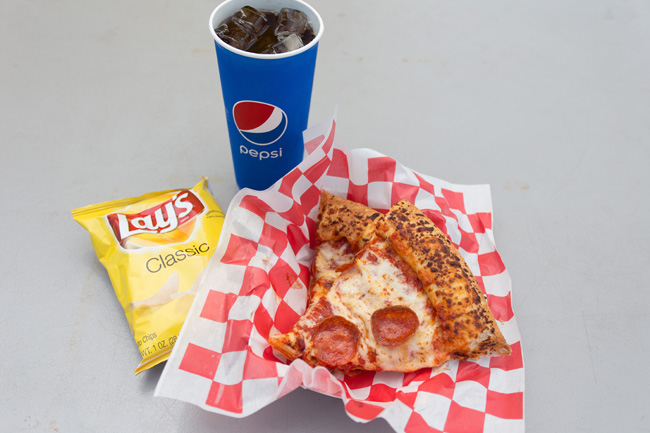 Lastly, my son chose the pepperoni pizza combo. It looked so good I had to try a bite! The crust was delicious and the pizza was definitely one of the best I've had recently. I think my son agrees….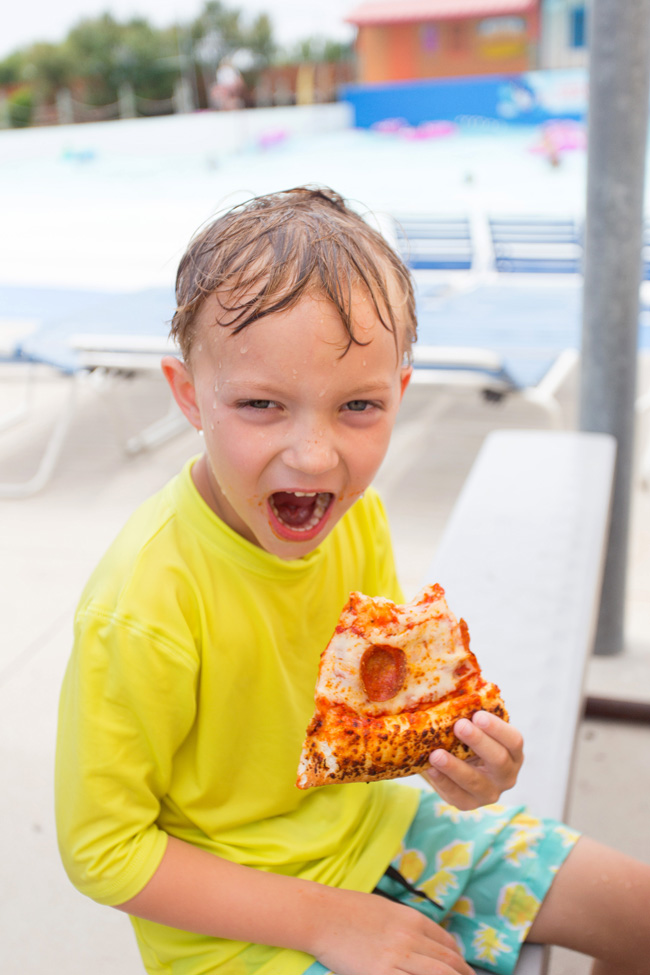 All in all, the food is a great value for the price — especially with a season pass discount!
Be sure to check out our other Hawaiian Falls posts for more details about our favorite summer destination.
br>