Disclosure: This post is sponsored by Market Street. All opinions are my own. #MarketStreetTX
During summer, we try to grill out as much as possible. An easy steak marinade is something that everyone should have in their recipe box, and this is our favorite. Add in some premium Texas Beef from Market Street, and you'll have an awesome dinner!
One of my favorite places to shop here in Dallas is Market Street. I am obsessed with their fresh, locally-grown produce, and the variety of yummy nutritious pre-prepared dinners in their deli section. We especially love their tamales!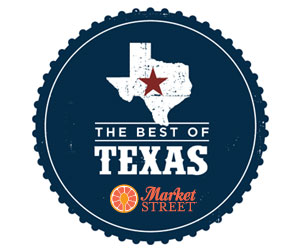 But one thing that totally impressed me when I visited Market Street this month was their selection of premium beef — Genuine Texas Beef, USDA Prime, grass fed, certified Angus and Dry Aged Angus (available in Flower Mound only).
We picked up some yummy Genuine Texas Beef steaks and added this easy steak marinade for a yummy summer meal.
Easy Steak Marinade
Ingredients:
1/3 c soy sauce
1/2 c olive oil
1/3 c lemon juice
1/4 c Worcestershire sauce
1 1/2 Tbsp garlic powder
1 1/2 Tbsp dried parsley flakes
Directions:
Combine all ingredients in a blender and blend until well incorporated.
Add steaks to a ziploc bag and pour marinade over them.
Put in refrigerator for up to 8 hours, then grill as desired.
Yum!
What's your favorite way to serve beef during the summer?
br>