The Christmas season is my absolute favorite time of year. I love holiday decorations, Christmas music, and the excuse to do lots and lots of baking — especially when the recipe is an easy one, like these holiday chocolate chip cookies.
While stocking up on baking essentials (you know, like candy canes and butter — lots and lots of butter), I found these Nestle Toll House Holiday Morsels and knew I had to make some holiday chocolate chip cookies.
These cookies are super-easy to make but still look fun and festive. They would be a great treat to serve at a holiday party or bring to a potluck!
Easy Holiday Chocolate Chip Cookies
Adapted From: My Recipes.com
Ingredients:
1 c butter, at room temperature
1 1/2 c firmly packed brown sugar
2 large eggs
1 tsp vanilla
2 1/2 c all-purpose flour $
1 tsp baking soda
1/2 tsp salt
1 bag Nestle Toll House Holiday Morsels
Directions:
Preheat oven to 400-degrees F. In the bowl of a stand mixer with the paddle attachment, cream together butter and sugar. Add in eggs and vanilla and mix well.
In a separate bowl, mix together flour, baking soda and salt. Gradually add to the wet mixture, stirring until dough is consistent. Stir in Holiday Morsels.
Drop by the spoonful onto a lined baking sheet and bake at 400-degrees F for 8-12 minutes, until bottom edges begin to turn golden brown. Cool for a few minutes, then transfer to wire baking racks to cool completely.
Enjoy!
Don't miss these yummy holiday cookie recipes!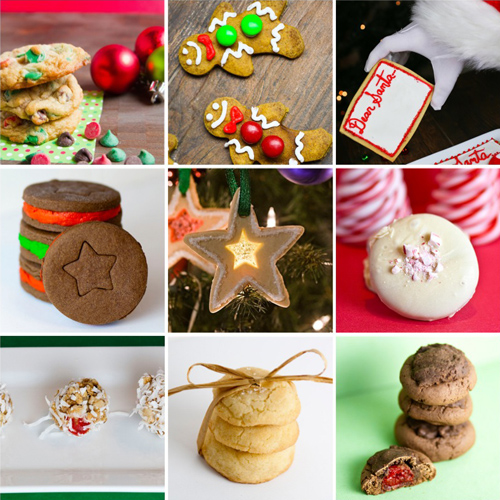 br>