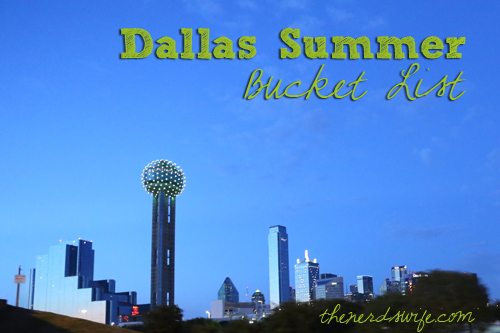 Can you believe that summer is almost over? We're already half-way through July and school starts in just over a month. It's been a really busy summer in our household. I've wanted to write a Dallas Summer Bucket List for a while now.
Some days, it's hard for me to motivate myself to get out and do things. I like to joke that having a toddler makes doing anything 10 times harder than it was before. But Andrew is definitely the kind of person who doesn't sit still, so it's best for everyone if we get up and get out during the day.
Having a list of places to go and things to do helps me get organized so that getting out of the house is a little easier. I wanted to share a list of 20 Things to Do in Dallas this summer.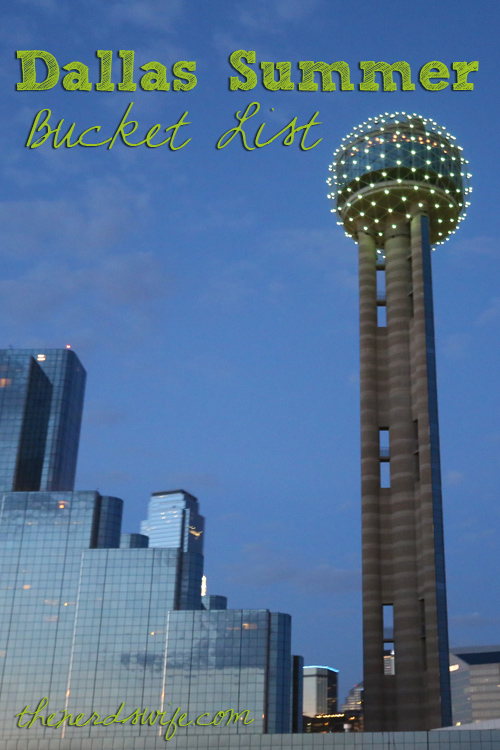 Take a trip to the Dallas Farmer's Market.
See a movie at the Galaxy Drive-In in Ennis.
Have a staycation at Great Wolf Lodge.
Build something awesome at LegoLand Discovery Center.
Cheer on the knights at Medieval Times.
Beat the heat at a local splash pad.
Explore the Hope Park Frisco toddler play area.
Visit the Frontiers of Flight Museum at Love Field.
Ride some awesome rides at Summer Adventures in Fair Park.
Take part in the Great Train Robberies on the Grapevine Vintage Railroad.
Root for the Texas Rangers at the Ballpark in Arlington.
Tour the George W. Bush Presidential Library and Museum.
Visit the Dallas Arboretum.
Play some arcade games at Dave and Buster's.
Click here to see more things to do in Dallas with kids.
Have you tried any of the activities on the list?
Any that you want to do?
br>