Disclosure: This post is sponsored by Market Street. All opinions are my own. #MarketStreetTX
One of my favorite things to cook during the fall is casserole. It's so easy to throw the ingredients in a dish and put in the oven — the perfect weeknight meal! When planning our meals last week, I wanted to try something new, and this Chicken and Stuffing Casserole sounded *so* good.
Plus, you could substitute left over turkey for the chicken in this dish as a way to use it up after Thanksgiving. With the stuffing and rice mixture, it's filling and delicious and you definitely need to try it.
Chicken and Stuffing Casserole
Adapted From: Better Homes and Gardens
Ingredients:
3 c water
1 large chopped red sweet pepper
1 medium chopped onion
1/2 c long grain rice
8 oz package herb-seasoned stuffing mix
4 c diced cooked chicken or turkey (about 1-1/4 pounds)
3 eggs, lightly beaten
10 3/4 oz can condensed cream of chicken soup
Directions:
Bring one cup of water to a boil. Add in the pepper, onion and rice. Reduce heat to low, cover and let sit for 20 minutes, until rice is done and vegetables are tender.
Preheat oven to 350 degrees. In a large bowl, mix together the remaining water, stuffing, meat, eggs, soup, and rice mixture. Grease a 4-quart baking dish and spread the mixture into it.
Bake for 35 to 40 minutes until heated through and the top is golden brown. Cut into pieces to serve.
It was also the perfect opportunity for me to use my new Lodge Cookware and Bakeware from Market Street. All of the pieces are extremely versatile, and would make excellent gifts for the holidays.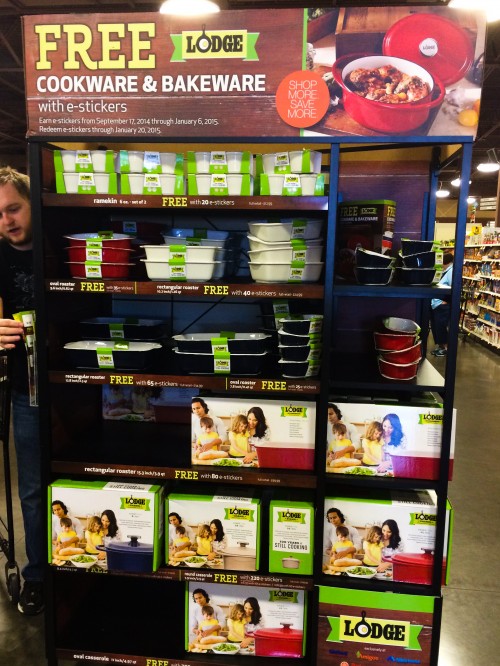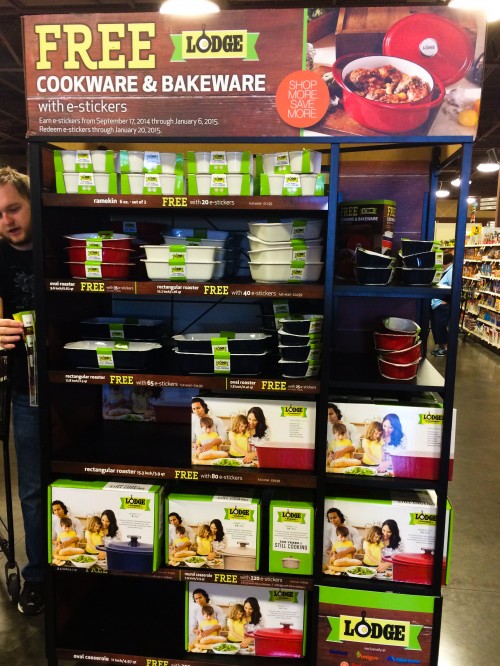 The Bakeware dishes are designed to go from oven to table and are perfect for everything from every day entertaining to special occasions. The Cookware is made from Enameled Cast Iron that is beautiful, durable and retains heat extremely well.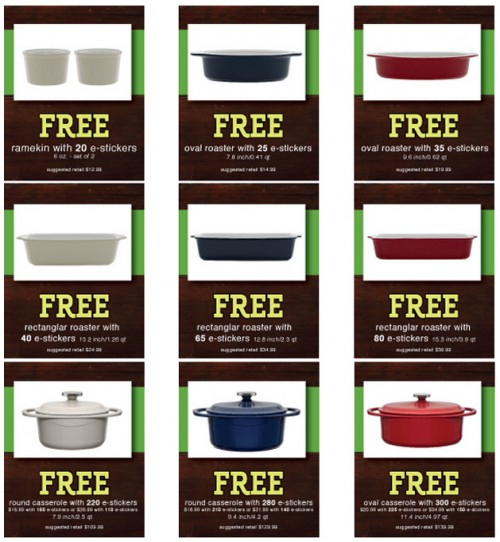 Now through Jan. 6, 2015, you can collect e-stickers to redeem for pieces of the Lodge collection. Guests will earn one e-sticker for every qualifying $10 ticket spend. Track your e-stickers on your receipt, on the Market Street mobile app, or online.
When you have earned the required number of e-stickers, simply select your desired cookware or bakeware and give your Rewards account number to the cashier at checkout to redeem your FREE item.
Do you have any favorite casserole recipes?
br>