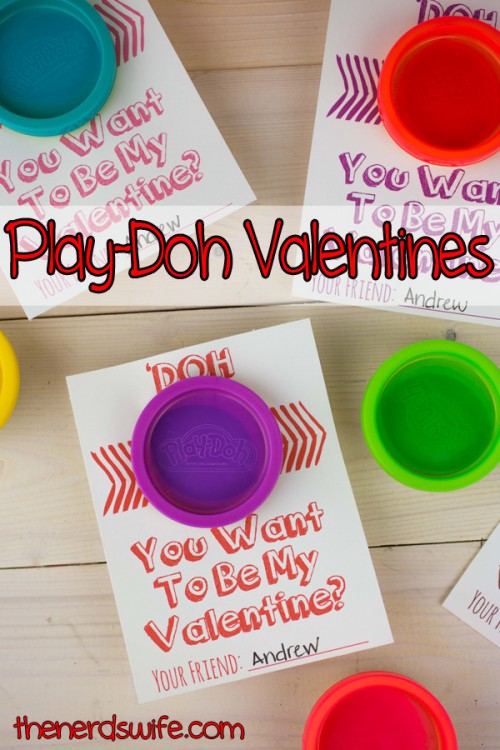 Valentine's Day is one of my favorite holidays, so I couldn't help myself and started getting ready a little early this year. Over the next few weeks, I'll be featuring some handmade Valentines that would be perfect for preschoolers.
My son has recently discovered Play-Doh and is fascinated by the stuff. It's so popular among toddlers and preschoolers, I thought it would be fun to do a Valentine's Day card featuring little jars of the stuff.
I created a fun printable that you can download to make some cards for yourself.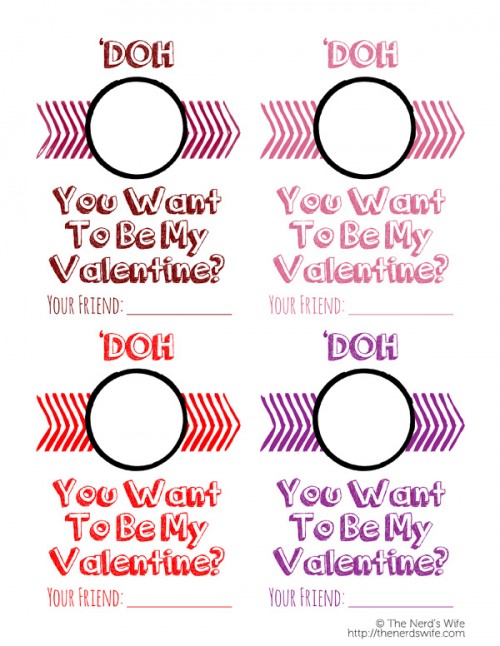 Click here to download the FREE Printable
Print the file out on white cardstock, and cut out the circle from each card. Make sure you cut around the *outside* of the black line — you might even have to make the circle a bit bigger to get the jar of Play-Doh to easily slide into the card.
These Valentine's Day cards are designed to work with the 1 oz jars of Play-Doh that are often used as party favors. I used these. (They're currently on sale!)
What's your favorite thing about Valentine's Day?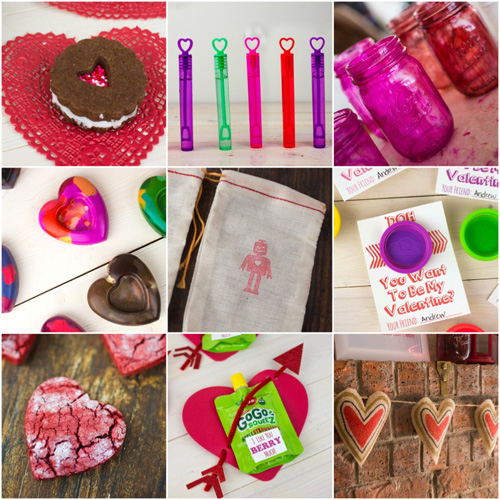 Valentine Sandwich Cookies | Bubble Valentines | DIY Colored Mason Jars
Heart Crayon Valentines | Robot Heart Valentines | Play-Doh Valentines
Red Velvet Crinkle Cookies | GoGo squeeZ Valentines | Burlap Heart Garland
br>