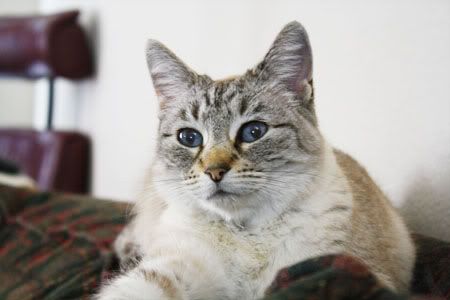 This is our cat, Frosty.
She's 12 years old. I got her when I was in eighth grade.
It may not look like it, but she's a fierce predator.
Every morning, I get up and go let her and the Minions outside to potty.
She climbs the fence and off she goes.
Lord knows where.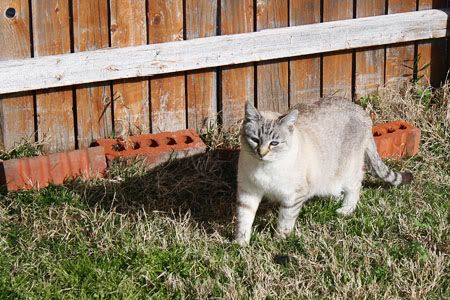 Lately, she's been bringing back little surprises from her adventures.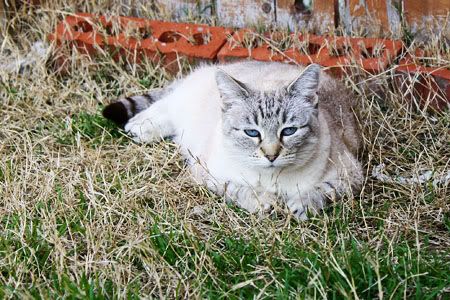 Apparently, there's an infestation of rabbits in our backyard.
And Frosty has made it her job to get rid of them.
By decapitating the babies and leaving their bodies (or what's left of them) on the back patio for me.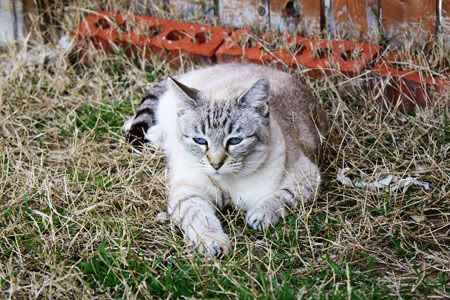 Yum.
James discovered our first "surprise" early one morning as he was leaving for work. He ran back in the house to tell me that Frosty had left a dead rabbit at the back door.
Then he left for work.
And left the dead bunny for me to deal with.
Did I mention that I love my husband?
My mom says that Frosty's just "feeding her family."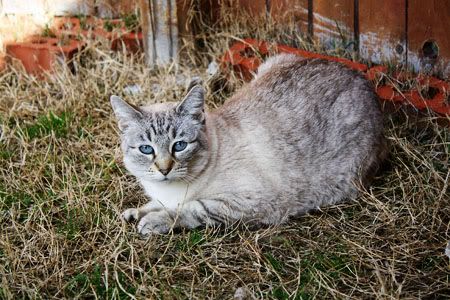 I don't know about you, but I don't plan on having headless baby rabbits for dinner anytime soon.
If you're concerned at all by the grossness of the topic we're discussing, let me just tell you: It could be worse.
James wanted me to take a photo of the bunnies to post on the blog.
I declined.
Aren't you glad I'm writing this blog and not him?