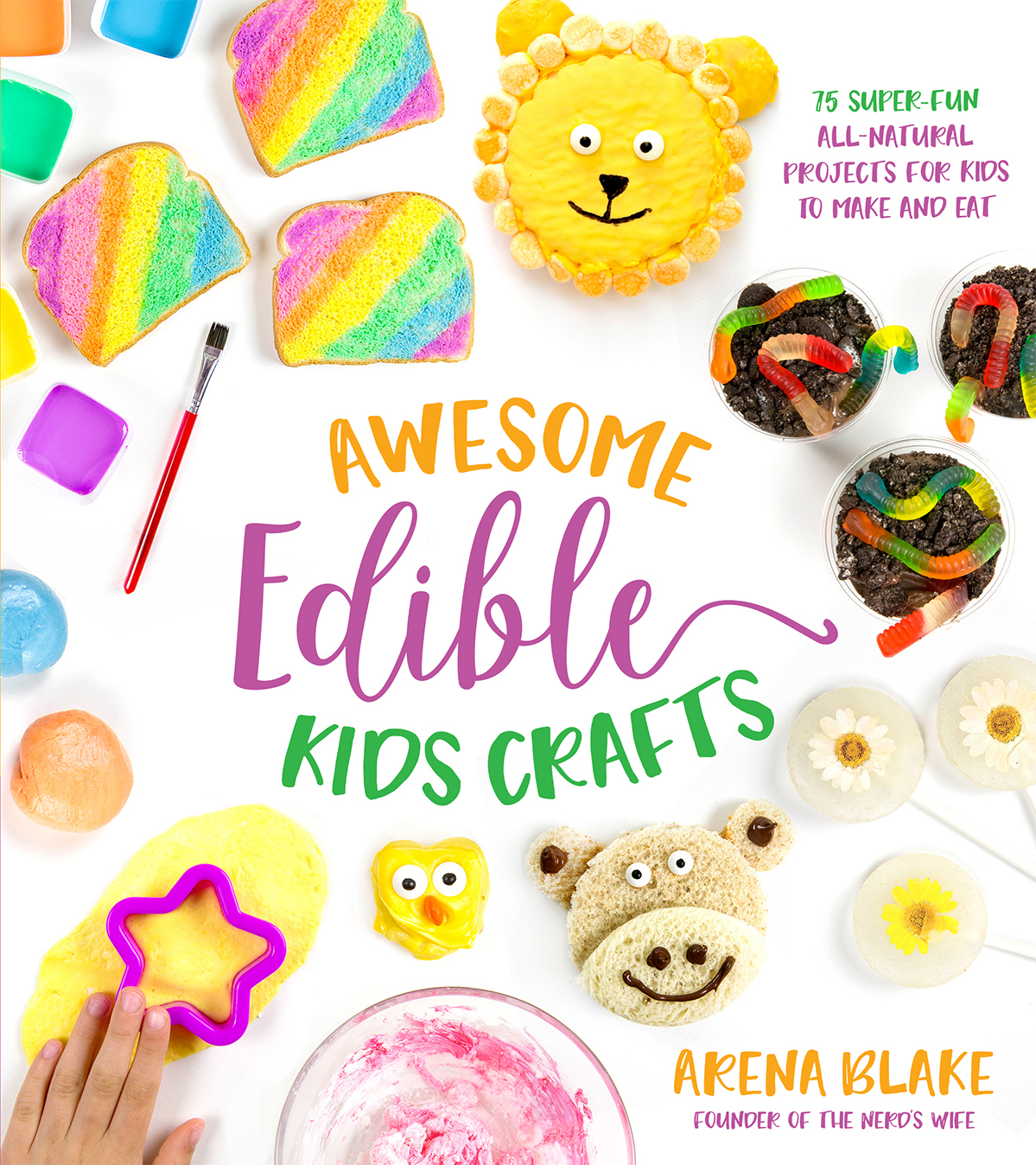 Never before has it been more fun to play with your food!
Awesome Edible Kids Crafts: 75 Super-Fun All-Natural Projects for Kids to Make and Eat takes crafting to a whole new level by combining creativity and treats.
Bring out your inner sculptor with Marshmallow Playdough, and engage your artistic side with Coloring Book Cookies or Painted Rainbow Toast. Are you planning a party? Why not make Edible Taffy Balloons to decorate with, or party hats that are fun to wear and tasty to snack on? You can even transform your favorite snacks and treats into zebras, lions, giraffes and more.
What Makes Awesome Edible Kids Crafts different?
Each project has a difficulty rating and lets you know if you will need a grown up to help you, making it easy for you to find the perfect project to spark your creativity using safe, nontoxic (and delicious) ingredients.
 Creative Projects Your Child Will Savor
This book was written specifically for kids, with easy-to-follow directions and activities that will spark creativity in even the most reluctant crafters. Plus, each project features a fun fact so your child will learn while they play!
And with 75 different activities to consume, your child will come back time after time for more fun.
I want you to get this book and rejoice at the endless creative possibilities for crafting with your kids. Buy my book at:
– Amazon
– Barnes and Noble
– Books-a-Million
– Indie Bound
– Whereever books are sold!
BONUS: Awesome Edible Kids Crafts Activity Guide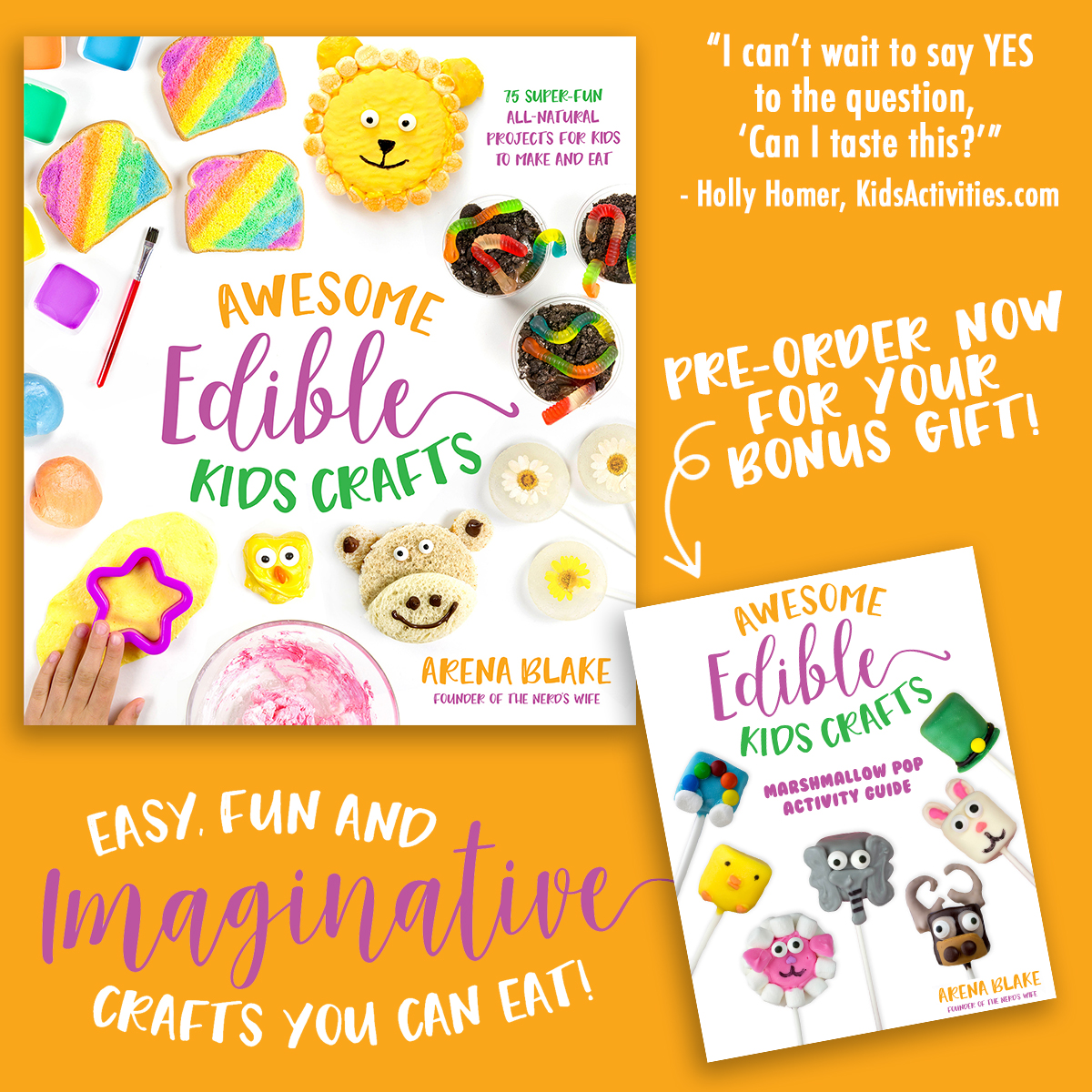 Limited Time Offer: 

Receive a BONUS Activity Guide so you can start playing NOW!
 To receive your free gift, please follow the instructions below.
1. Purchase your copy of Awesome Edible Kids Crafts.
3. Forward a copy of your receipt to ediblekidscrafts@gmail.com.
4. Within 24-48 hours your gift will be delivered to your inbox.