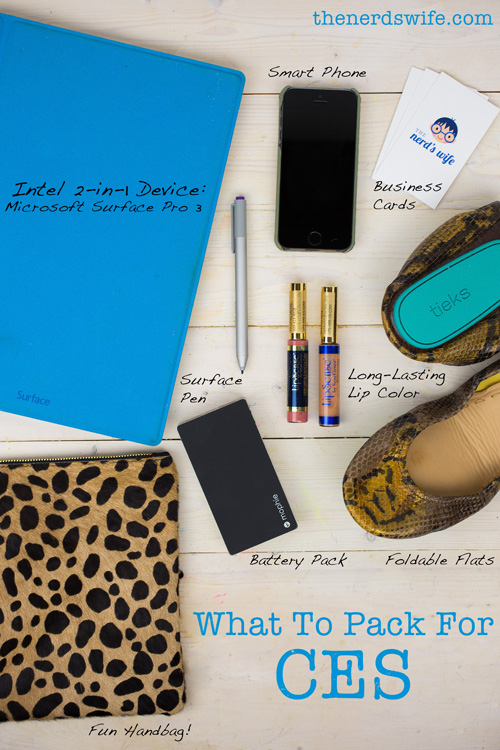 Surface Pro 3 | iPhone 5s | Business Cards | Surface Pen | LipSense Lip Color
Tieks Foldable Flats | Mophie Battery Pack | Leopard Clutch
Next week, I'm headed to the Consumer Electronics Show in Las Vegas and I'm so excited. It will be my first year attending, and I've been in planning mode the last few weeks. I wanted to share What to Pack for CES.